Let's put AMERICA FIRST.
Let's SAVE our beloved country and our precious Constitutional Republic before it's too late!
Let's reclaim our God-given FREEDOM!
Let's buck the Republican Party "LINE" and retire RINO incumbent Chris Smith after 42 years and 21 terms in office!
Let's send DAVID BURG to Congress to represent NJ's 4th Congressional District!
Support Burg for Congress
I'M DAVID BURG
I'm running for Congress against Chris Smith in the June 2022 Republican primary.
I'm NOT a politician. I'm a political outsider.
I'm running to FIGHT for the survival of our beloved country!
Our precious Constitutional Republic is under attack from the radical Left as never before. The 2022 election could be our last off-ramp before true calamity. Chris Smith doesn't get it. He's roamed the DC swamp for too many decades. Smith's most recent betrayal: He was one of the 13 misguided House Republicans who voted to rescue Biden's woke "infrastructure" bill!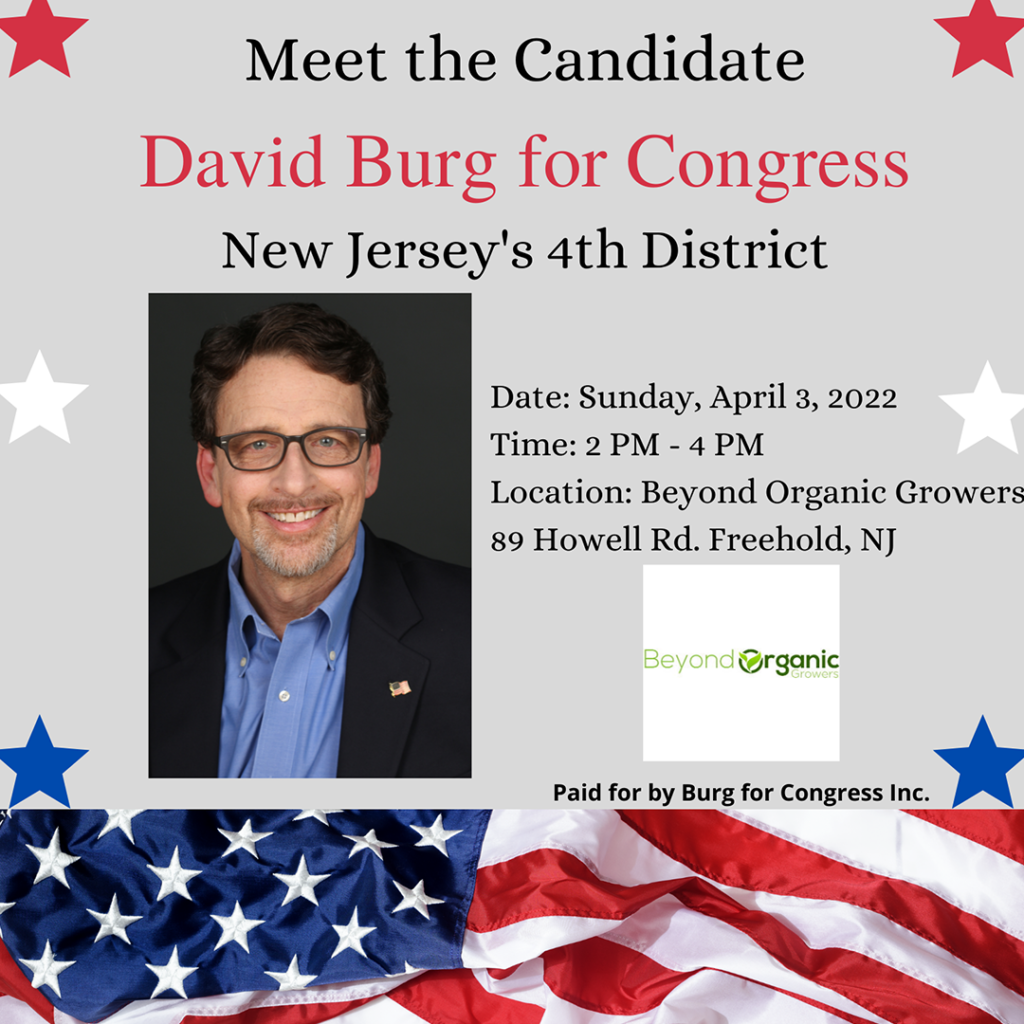 Protect our Second Amendment rights

Secure our borders

Defeat the leftist Democrat agenda that is destroying our country

Curb the Biden inflation tax

Fight for election integrity

Support Congressional term limits

Empower families and parents, and stop the radicalization of our schools
Defend Israel as the world's only Jewish state
David Burg at CPAC